In today's crowded media environment, brand is more important than ever. The manner in which your business presents itself to the world adds value in a variety of ways, not least in terms of how trusted, sincere and established your company is perceived as being.

This is why catalogue marketing can play such an important role in your approach to promotion. A stylish, well designed company catalogue not only showcases your products, but it also adds a sense of familiarity and reliability. This is because print marketing material like catalogues, booklets & reports are accessible to all, offer a further touchpoint in the customer's journey, and add an additional sense of permanence to your brand and name.

At Clockwork Print, we are specialists in company catalogue design, including product catalogues, prospectuses, lookbooks and more, and can help ensure that your company maintains a strong and vibrant print presence in an increasingly digitally focussed world.
What is a catalogue?
Print catalogues can be designed and produced in a variety of ways, but regardless of the overall concept, there will be a number of points in common in the way in which print media marketing materials are produced.

You'll generally find, for instance, a front and back cover (often printed on a different, heavier paper to the rest of the pages) and a table of contents. Most print catalogues will usually be stapled together or bound, so that it resembles a booklet or, if it's more substantial in size, a magazine.

These material similarities aside, catalogues can serve a wide range of purposes, and hence can encompass a great variety of design and layout styles.
What is a product catalogue?
A product catalogue is a form of catalogue marketing with which most of us will be very familiar. Its role is to help customers in their decision making process by highlighting products and their unique features in varying degrees of detail, most often accompanied by images that showcase the product in the best possible light.

For instance, you can expect a product catalogue to include the physical specifications of a product such as colour, weight and size (if relevant), as well as crucial consumer information like availability, shipping and price. Increasingly, customer reviews will be featured, as reading these has become as essential part of the purchasing process for many consumers.

As well as your customers, product catalogues can also be a helpful tool for your staff, enabling sales reps, reception staff and customer service teams to have quick and easy access to your entire product range.
What is the difference between a catalogue and a lookbook?
The fashion and clothing industries (along with some others, like motor vehicles and real estate), will generally utilise a range of print marketing materials, including catalogues and lookbooks. Although these terms are often used interchangeably, they actually serve different functions and are created for different audiences, and as a consequence will also have quite different design demands as well.

A fashion lookbook will usually be very image based, and try to tell the story of the clothes visually, utilising high quality photography, imaginative locations and a strong narrative element. Words and text will often be used sparingly, with creative settings and locations doing the job instead. The aim is to create a context and a story behind the clothes, emphasising the exotic over the everyday whenever possible.

In a clothing catalogue, however, the approach will be somewhat different. There will generally be more practical information included, such as price, size, material and measurements, as this sort of design catalogue will be aimed more directly at personal and commercial consumers (e.g., individual shoppers, retailers, etc.), and so the images will have a greater emphasis on providing a more straightforward view of the items.

At Clockwork Print, our team can collaborate with you to custom design both types of print marketing materials, helping your products to reach as large and as varied an audience as possible.
Why is print still vital for your business?
Recent research published by Roy Morgan into the readership of Australian newspapers and magazines shows that print publications continue to play a central role in people's everyday lives. Despite the ubiquity of digital media and advertising, a number of print newspapers (both national and regional) actually showed an increase in their readership in the twelve months to September 2020.

Print magazines continue to be popular as well, with Roy Morgan's research showing that for many titles, their print readership is significantly larger than the number of people who access it online.

All of this goes to demonstrate that print is far from dead, and continues to be a medium through which Australians consume news and entertainment, and turn to as a source of information.

As a consequence, utilising catalogue marketing and other forms of print marketing clearly makes sense when you are trying to connect with existing clients and reach potential new ones. The figures above show that people still enjoy engaging with physical media like print catalogues, plus there is the added bonus that there is generally more longevity in printed marketing materials when compared to the ephemeral nature of digital ads.
Who needs catalogues?
Catalogue marketing is highly versatile and meets the needs of a variety of users, both internal and external.

Your sales reps will likely need to refer to a printed product catalogue when meeting with clients, particularly if it contains detailed product specifications and other important information that enables your customers to be better informed. Likewise, if customers come to your premises, you will likely want to have catalogues on hand at reception or with the sales team.

Of course, your clients will also value the content in a product catalogue, especially when they are trying to compare the specs of similar products, as well as prices and availability, etc.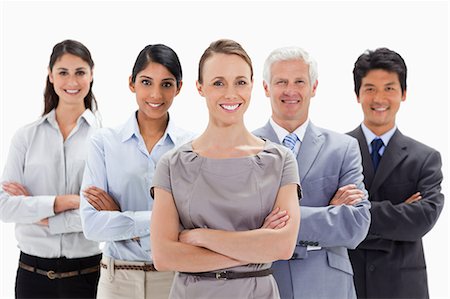 Who is the most suitable person to create a catalogue?
When you are putting together ideas for a catalogue, regardless of your business or industry, it is unlikely to be the work of a single person. The best catalogues tend to be collaborative endeavours where input comes from a variety of sources, e.g., sales team, marketing team, R&D, finance, etc. Of course, there will in the end need to be a final arbiter or editor, but it should ideally be a group effort.

However, the design and layout of a catalogue is another matter. Although at first glance it might appear a relatively simple task, the effective design of print marketing materials is a highly specialised field, and so unless you are a large enough enterprise to have your own in-house designers, it will generally be more time and cost effective to have your final catalogue design undertaken by specialist designers with the tools and expertise to get the job done right, rather than attempting to do it yourself.

What makes a good catalogue?
A good catalogue is one that meets the needs of its readers, in informative and engaging, and showcases your products in the best possible light. This means that you should always be aiming to find the appropriate production values when it comes to design, materials, printing and binding.

For instance, if your business is high end real estate, luxury cars or antique furniture, customers will expect a strong visual element, with the highest standards of photography, quality paper stock and book style binding. If you are selling less costly or more everyday items, the overall design style and materials will be more utilitarian, and more practical in its focus rather than aiming to create an aspirational lifestyle image.

Therefore, a good catalogue will be one where both the media and the message are designed to be in keeping with your brand image and product lines, and matches the expectations and needs of the sort of audience you want to reach.
What features are included in a catalogue?
There are a number of features that can be incorporated into company catalogue design so that it suits your needs and provides the sort of information and images your customers want. Ideally the aim is for the reader to be able to find the information they want easily, create and capitalise on opportunities to upsell, and present your products in a way that makes them appear desirable.

The way in which you achieve this will depend on your products and market, as discussed above. However, some of the features that you might want to consider using in a product catalogue include:
A magazine-style front cover
A message from the CEO, Director, etc.
A table of contents
Index tabs
Background to a product line (i.e., its 'story')
Product specification tables (particularly helpful if you sell similar products where there are only small but important differences between them)
Pricing charts
Lists of top selling items or product lines
Special offer and/or discount pages
Customer reviews and recommendations
However, bear in mind that some of these design features may not necessarily be right for the sort of catalogue you are aiming to produce.
Why you should choose Clockwork Print as your continuous partner in print marketing solutions
At Clockwork Print, we offer high-end custom catalogue printing services combined with extensive experience in the industry, helping you meet your brand and revenue building goals.

We are specialists in the creation and design of all types of catalogue marketing and print media marketing materials, and our in-house creative team will work with you to ensure your catalogue is suited to your company brand and values.

Contact us to find out more about how catalogue printing can deliver consistent results for your business, and why print marketing should be an essential component of your marketing strategy.