Despite the prominence of online and digital advertising, print marketing continues to play an integral role in a number of sectors, including law firm advertising. For lawyers and solicitors in particular, when it comes to creating brand awareness — and specifically, a sense of permanence, reliability and integrity — then having high quality print marketing material as part of your collateral remains crucial.
At Clockwork Print, we design and print a range of sophisticated marketing materials specifically for law firms. This includes stationery, business cards, brochures and flyers, as well as print advertising for newspapers, magazines and other media.
Additionally, we can produce a range of promotional materials for distribution at corporate events and conferences, designed to highlight your firm and its values.
What Is advertising for lawyers?
The Law Society of Western Australia has guidelines in place regarding advertising and publicity for legal firms. In general terms, it is essential that law firm advertising isn't false, misleading or deceptive, offensive, prohibited by law or, crucially, likely to bring the profession into disrepute.
Therefore, marketing material for lawyers needs to be engaging and informative, while at the same time ensuring that it remains within the rules set down. Our team of experienced designers can custom design advertising materials that will inform potential clients about your firm's experience and expertise, and what they can expect when they work with you, that nevertheless meet the expectations laid down by the Law Society.
Print advertising for lawyers
Legal services in Western Australia is a competitive field, and so law firm advertising needs to be aimed at a distinct audience and have a clear message that it wants to convey. Whether it's brochures, flyers or your company newsletters, your promotional material needs to distinguish your services and capabilities from those of your rivals, and demonstrate why working with you is the right decision.
At the same time, however, the tone needs to be thoughtful and caring, highlighting the benefits your clients receive when they work with you. Law firm advertising should ideally be client-centric, with a strong emphasis on customer support and care, as well as demonstrating a determination to get the best possible outcome for all clients.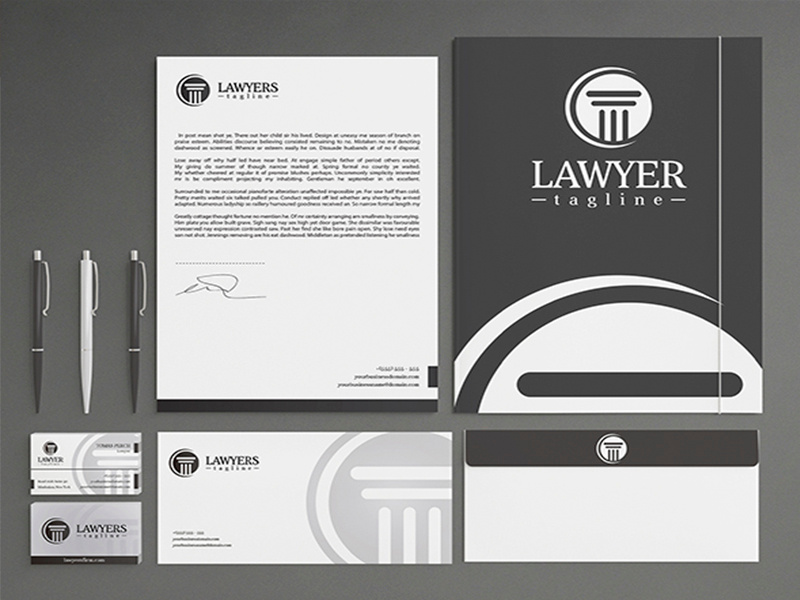 Here's why print advertising for lawyers will make you money
For many people, choosing a lawyer or legal firm to represent them is a major decision, and one which is not done lightly. Except in cases of great urgency, when people are looking for legal advice or representation they generally want to take the time to ensure that any potential solicitors have a good reputation, a solid background in the relevant areas of law, and whose values coincide with their own.
Print advertising can help to convey these qualities and more in a way that other forms of marketing can't always achieve. Whether it's advertising in newspapers or magazines, or your own company flyers and marketing collateral, print advertising is the ideal media for giving potential clients time to weigh up your offerings.
At the same time, printed promotional material still gives you the opportunity to highlight your electronic media and communication methods, including your website and email address, and so it's also a versatile way of getting your name out to the wider public in a variety of forms.
Getting started with print advertising for lawyers
Law firm advertising has its own specific demands. Not only does it have to adhere to regular advertising standards, but there are also specific regulations in place regarding the use of words such as 'specialist' and 'expert', for instance.
Nevertheless, the principles of good design still apply when designing print ads, brochures, flyers and other marketing materials for legal firms:
Headings and subheadings are crucial both for grabbing a reader's attention and conveying your key message as quickly as possible;
Content that gets the key ideas across, but is not too wordy, and so can be read in a relatively short time;
Careful use of unique, relevant images is required (stock photos can sometimes appear incongruous and/or suggest a lack of care); and
Include a clear call to action that encourages  the reader to take the next step, e.g., to call or email.
What to consider for print marketing?
There are a variety law firm advertising options open to you — our team of designers can advise you as to the sorts of materials that will suit your firm best.
Brochures, Flyers & Presentation Folders
Newsletters
Print ads for newspapers and magazines
Clockwork Print, your partner in your legal print marketing.
Regardless of the branch of law in which you operate, Clockwork Print can provide a comprehensive range of law firm advertising solutions to meet your specific needs.
From designing flyers and brochures, to printing business cards and stationery, our experienced team can create a range of effective printed marketing materials that will showcase your services across Perth and beyond.
Contact us today to speak to our design team and find out more.